512 Ellis Blvd, Jefferson City, MO
Tues-Sunday 11:00 AM - 02:00 PM, 04:00 PM - 09:00 PM
(573) 606-3191
Dine-In/Carryout/Catering/Delivery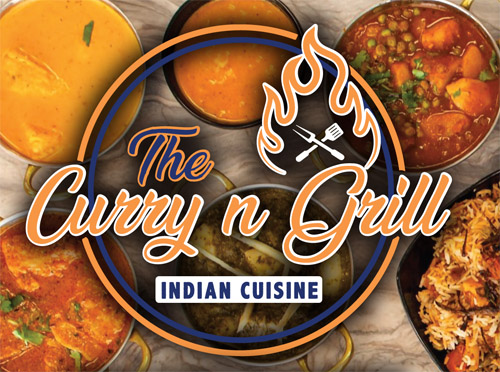 Real Indian cuisine has been influenced by various diverse culinary cultures around the globe. At The Curry 'N' Grill, we strive to serve the most authentic Indian dishes.
The Curry 'N' Grill operators residing in a vibrant Jefferson City community represent a dynamic spirit striving for quality food and service. Our goal is to provide genuine and authentic Indian cuisine to our communities. In addition, we strive for prompt, efficient, and courteous service to leave a lasting impression on our guests and build lasting relations.
Each of our dishes has a unique flavor, and we hope you find our food to be as tasty as we did!
One of the best reasons to eat Indian food is because we make our food from scratch. We source fresh ingredients to prepare your meals, and we assure you that our dishes, including all curries, barbecue grills, and Indian Breads, are carefully made with the freshest ingredients. Furthermore, we intend to go considerable lengths to keep our facility clean and inviting for all our guests.
We offer a wide range of selections in our menu:
Appetizers, Tandoori (Barbeque) specials, Tandoori Naan Wraps, Salads, Soups, Vegetarian,
Vegan, Gluten-Free, Egg, Chicken, Lamb, Goat, Fish, Shrimp, Variety of Curry Dishes Kids Meal, Rice, Biryani, Sides, Beverages, Tea / Chai, Lassi and much more.
If you're looking for authentic and delicious Indian cuisine and are not afraid to try different food, The Curry 'N' Grill is the perfect location for your next lunch or dinner! You can even order take-out and delivery.
Give us a call today at 573-606-3191 to order take-out or schedule catering for your next event or celebration!
Your website address https://thecurryngrill.menufy.com/
Facebook Page https://www.facebook.com/TheCurryNGrill
Specialties: Indian Cuisine
Reservations: Not Needed
Our Menu